Honda Accord: Symptom Troubleshooting Index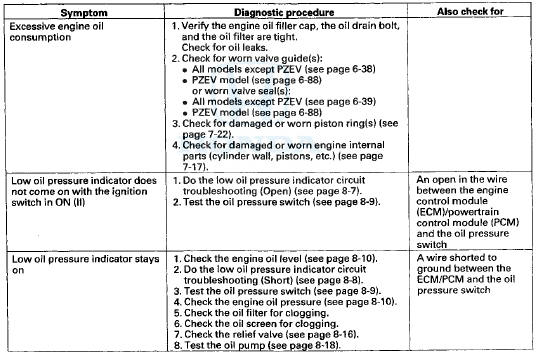 See also:
Brake System Bleeding
NOTE: - Do not reuse the drained fluid. Use only new Honda DOT 3 Brake Fluid from an unopened container. Using a non-Honda brake fluid can cause corrosion and shorten the life of the system. - ...
Disc Repeat
To replay the current disc continuously, select DISC REPEAT, and press ENTER on the interface selector. As a reminder, you will see REPEAT next to DISC on the screen. To turn this feature off ...
End Cover Removal
Special Tools Required Mainshaft Holder 07GAB-PF50101 1. Remove the three bolts (D) securing the ATF cooler inlet line brackets, the ATF filter bracket bolts (E), the ATF cooler line banjo bolts ...