Honda Accord: Symptom Troubleshooting Index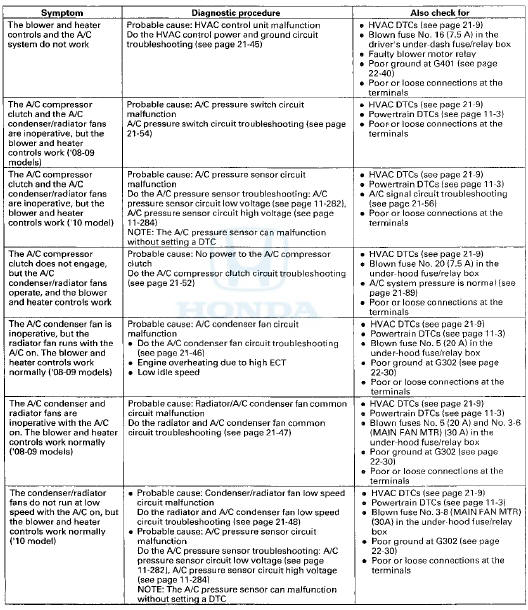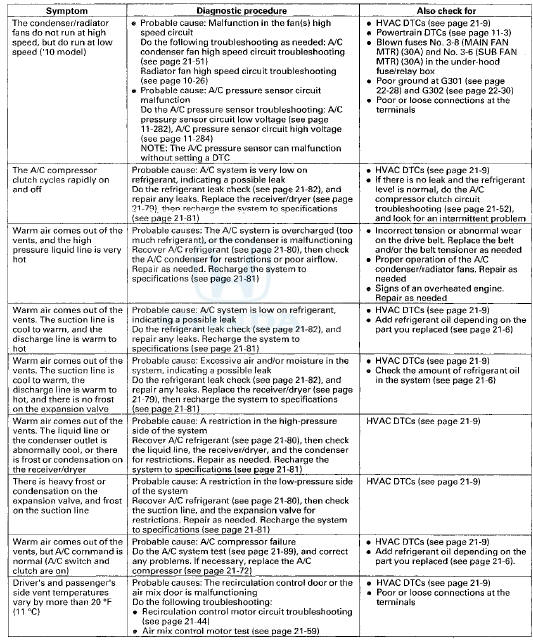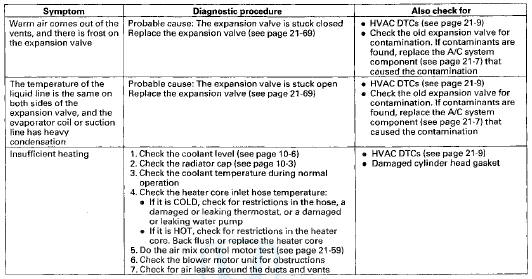 How to Use the Self-diagnostic Function The HVAC control unit has a self-diagnostic function for the heating, ventilation, and air conditioning system. To run the self-diagnostic function, do the ...
The air conditioning (A/C) system removes heat from the passenger compartment by transferring heat from the ambient air to the evaporator. The A/C system refrigerant expands in the evaporator, and ...
See also:
Brightness Control
When the parking lights are turned on and the ignition switch is in ON (w*1, you can use the brightness control knob to adjust instrument panel brightness. Brighten: Turn the knob to the righ ...
Accessory Power Socket Trim Removal/Installation
Special Tools Required KTC Trim Tool Set SOJATP2014* *Available through the Honda Tool and Equipment Program; call 888-424-6857 NOTE: - Take care not to scratch the console. - Use the approp ...
Side Impact Sensor (Second) Replacement
4-Door Removal 1. Do t h e b a t t e r y t e r m i n a l d i s c o n n e c t i o n procedure (see page 22-91), t h e n w a i t at least 3 m i n u t e s before s t a r t i ng work. 2. Remove t ...