Honda Accord: Symptom Troubleshooting Index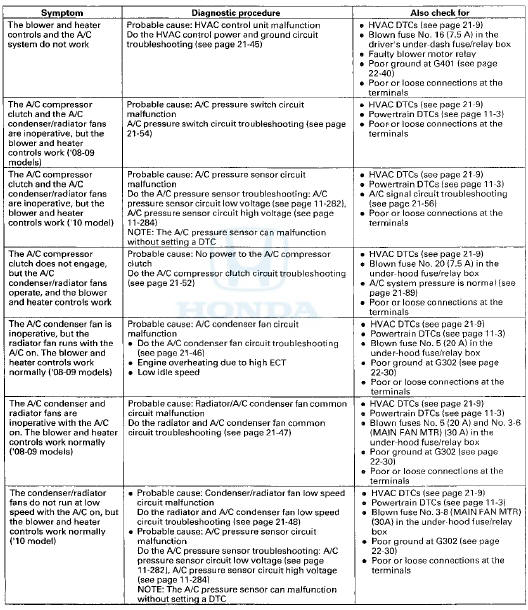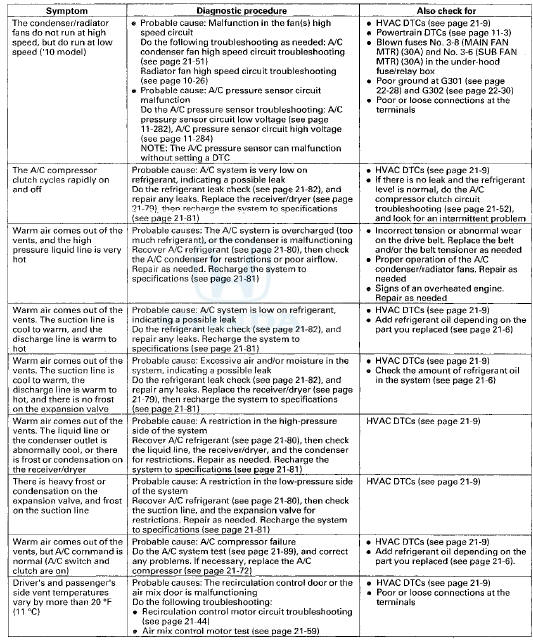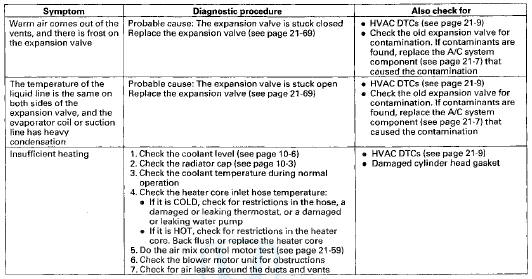 How to Use the Self-diagnostic Function The HVAC control unit has a self-diagnostic function for the heating, ventilation, and air conditioning system. To run the self-diagnostic function, do the ...
The air conditioning (A/C) system removes heat from the passenger compartment by transferring heat from the ambient air to the evaporator. The A/C system refrigerant expands in the evaporator, and ...
See also:
Front Door Weatherstrip Replacement
NOTE: - Put on gloves to protect your hands. - Take care not to scratch the door. - Take care not to damage the front upper corner clip (black) (4-door) and the rear upper corner clips (black) ...
System Description
fuel and Emissions S f stems Diagram 1.AIR FUEL RATIO (A/F) SENSOR (SENSOR 1) 2.SECONDARY HEATED OXYGEN SENSOR (SECONDARY H02S) (SENSOR 2) 3.MANIFOLD ABSOLUTE PRESSURE (MAP) SENSOR 4.ENGINE COO ...
Engine Number
Engine Type K24Z2: 2.4 L DOHC i-VTEC Sequential Multiport Fuel-injected, 177HP engine K24Z3: 2.4 L DOHC i-VTEC Sequential Multiport Fuel-injected, 190HP engine Serial Number 3000001 -K24Z2 pro ...