Honda Accord: Symptom Troubleshooting Index
Find the symptom in the chart below, and do the related procedures in the order listed until you find the cause.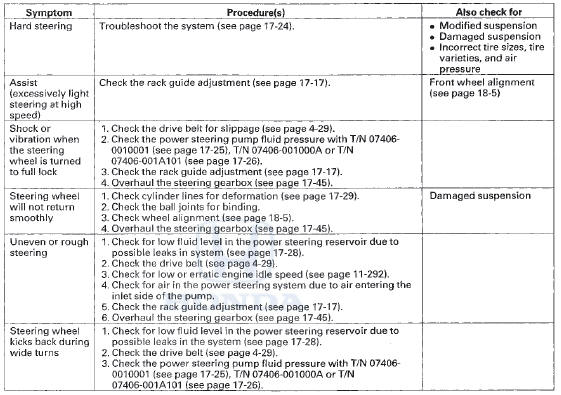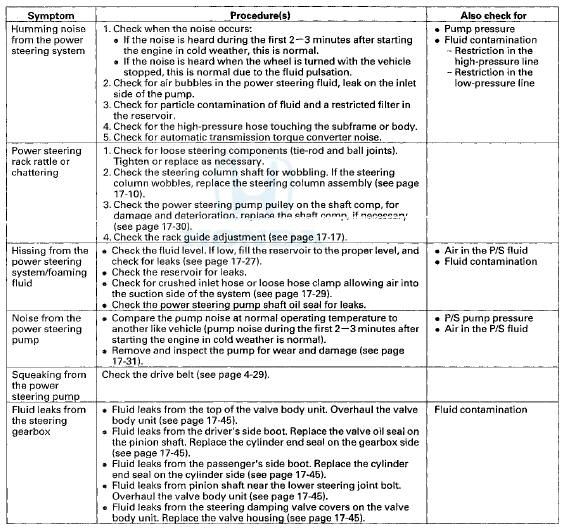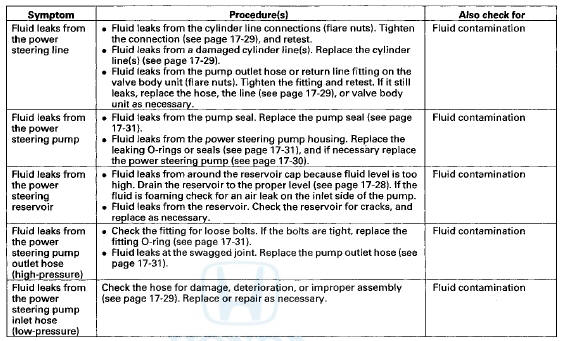 Hard Steering NOTE: -Compare to a known-good vehicle that is the same trim level. -Check for suspension damage. m Check the steering alignment. -Check the tire condition and pressure. 1 ...