Honda Accord: Symptom Troubleshooting Index
Find the symptom in the chart below, and do the related procedures in the order listed until you find the cause.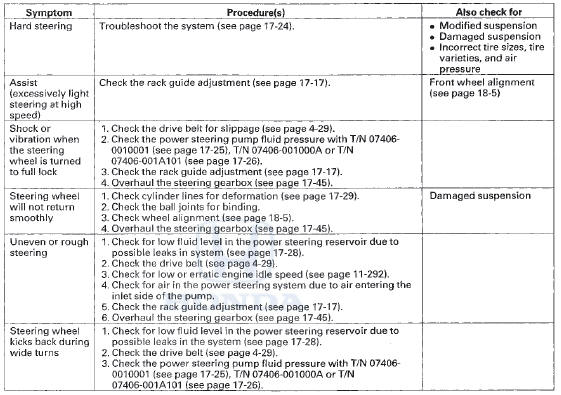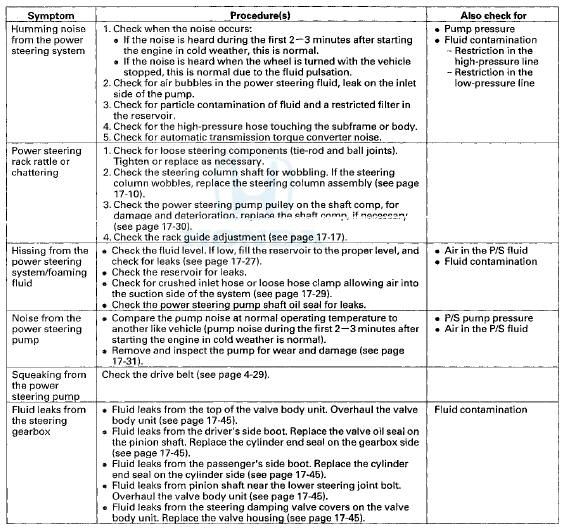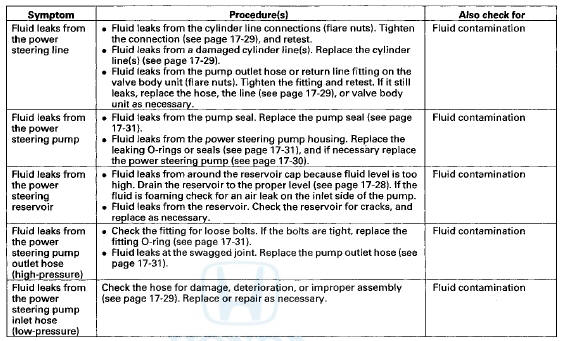 Hard Steering NOTE: -Compare to a known-good vehicle that is the same trim level. -Check for suspension damage. m Check the steering alignment. -Check the tire condition and pressure. 1 ...
See also:
Dashboard Center Lower Cover Removal/Installation
Special Tools Required KTC Trim Tool Set SOJATP2014* *Available through the Honda Tool and Equipment Program; call 888-424-6857 SRS components are located in this area. Review the SRS component ...
Transmission Disassembly
Exploded View-Clutch Housing 1.DIFFERENTIAL ASSEMBLY 2.SHIFT FORK ASSEMBLY 3.6 mm FLANGE BOLT 13 N-m (1.3 kgf-m, 9.4 Ibf-ft) 4.BEARING SET PLATE 5.COUNTERSHAFT ASSEMBLY 6.NEEDLE BEARING 7.OI ...
To Stop Playing a Disc
To take the system out of disc mode, press the FM/AM button, the button, or the AUX button (if an appropriate unit is connected). To return to disc mode, press the CD button. You can also ...