Honda Accord: Symptom Troubleshooting Index
Find the symptom in the chart below, and do the related procedures in the order listed until you find the cause.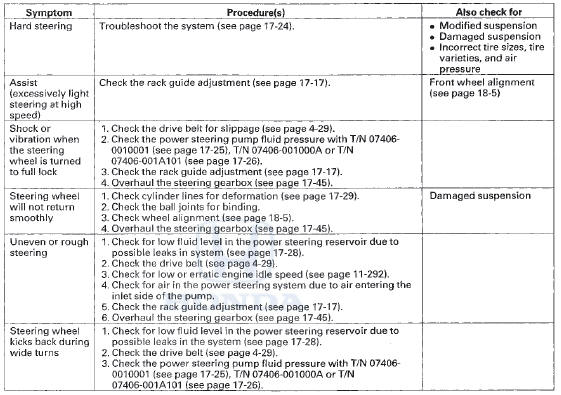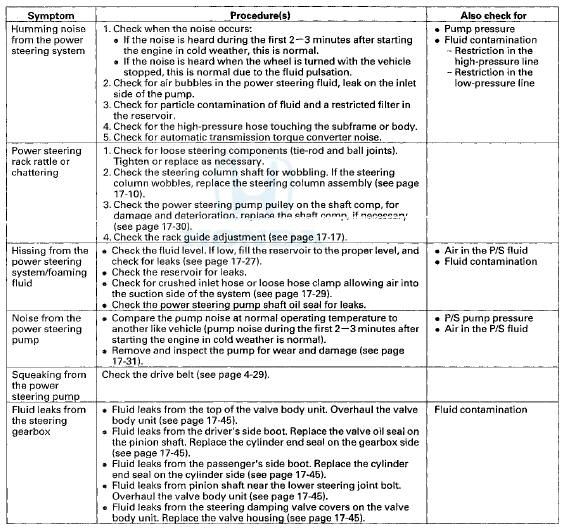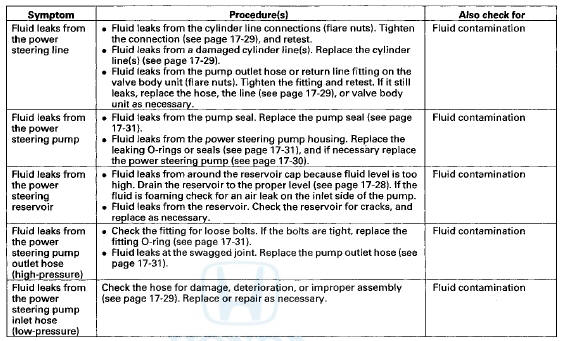 Hard Steering NOTE: -Compare to a known-good vehicle that is the same trim level. -Check for suspension damage. m Check the steering alignment. -Check the tire condition and pressure. 1 ...
See also:
Valve, Spring, and Valve Seal Installation
Special Tools Required Stem Seal Driver, 30 mm 07PAD-0010000 Valve Spring Compressor Attachment 07757-PJ1010A 1. Coat the valve stems with new engine oil. Install the valves in the valve guides. ...
CMP Sensor B Replacement
1. Disconnect the connector (A) and hoses (B) from the EVAP canister purge valve (C), then remove the EVAP canister purge valve assembly. 2. Disconnect the CMP sensor B connector (A). 3. Remov ...
F-CAN Circuit Troubleshooting
1. Turn the ignition switch to LOCK (0). 2. Jump the SCS line with the HDS. 3. Disconnect ECM/PCM connector A (49P). 4. Measure the resistance between ECM/PCM connector terminals A3 and A4. ...