Honda Accord: Symptom Troubleshooting Index
Find the symptom in the chart below, and do the related procedures in the order listed until you find the cause.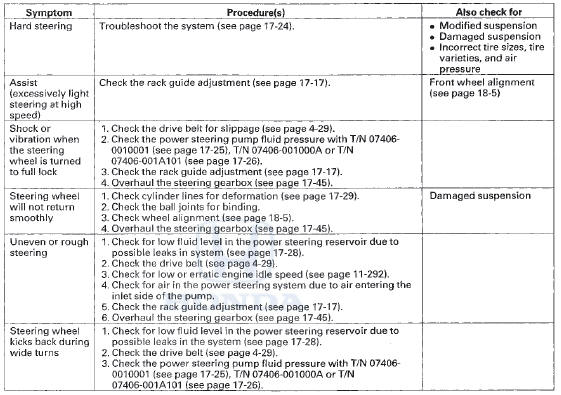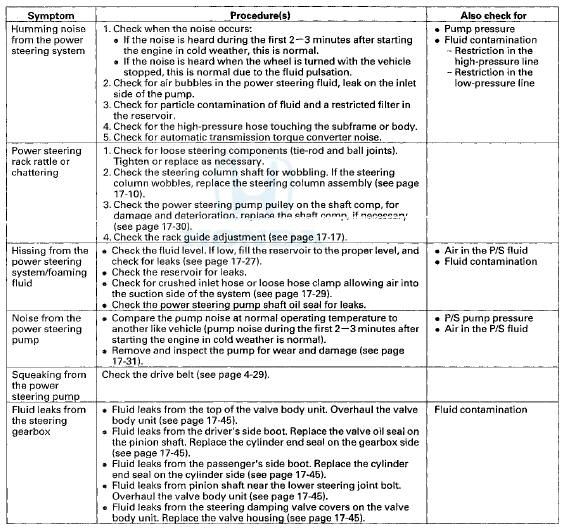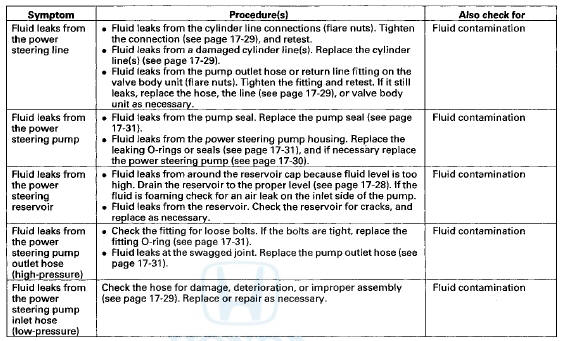 Hard Steering NOTE: -Compare to a known-good vehicle that is the same trim level. -Check for suspension damage. m Check the steering alignment. -Check the tire condition and pressure. 1 ...
See also:
Tie-rod End Ball Joint Boot Replacement
Special Tools Required Bearing Driver Attachment, 36 07965-SA50500 1 Disconnect the tie-rod end ball joint from the knuckle (see step 26 on page 17-41). 2. Remove the tie-rod end from the rack e ...
CMP Pulse Plate B Replacement
1. Remove the cylinder head cover (see page 6-73). 2. Remove camshaft position (CMP) sensor B (see page 11-198). 3. Hold the camshaft with an open-end wrench, then loosen the bolt. 4. Remov ...
Clutch Pedal Position Switch Test
M/T model 1. Disconnect the clutch pedal position switch 3P connector (A). 2. Remove the clutch pedal position switch (B). 3. Check for continuity between the terminals according to the table ...