Honda Accord: Specifications (V6 models)
Dimensions

Dimensions
Weights


Weights
Air Conditioning


Air Conditioning
Engine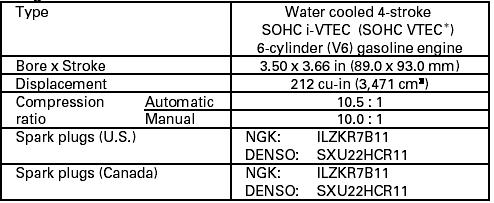 Engine
*: Manual transmission
Seating Capacities


Seating Capacities
Capacities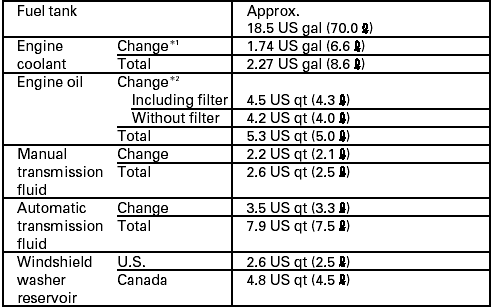 Capacities
*1 : Including the coolant in the reserve tank and that remaining in the engine
Reserve tank capacity: 0.180 US gal (0.68 l)
*2 : Excluding the oil remaining in the engine
Lights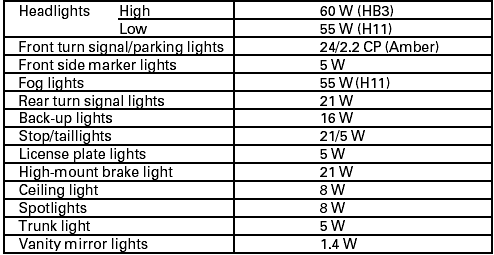 Lights
Battery


Battery
Fuses


Fuses
Tires


Tires
Alignment


Alignment
Dimensions Dimensions Weights Weights Air Conditioning Air Conditioning Engine Engine Seating Capacities Seating Capacities Capacities Capacities * 1: Including the coolant in ...
The tires on your vehicle meet all U.S. Federal Safety Requirements. All tires are also graded for treadwear, traction, and temperature performance according to Department of Transportation ...
See also:
Special Tools
...
Recommended Shift Points
Drive in the highest gear that lets the engine run and accelerate smoothly. This will give you good fuel economy and effective emissions control. The following shift points are recommended: ...
Special Tools
...