Honda Accord: Playing the FM/AM Radio (Models without navigation system)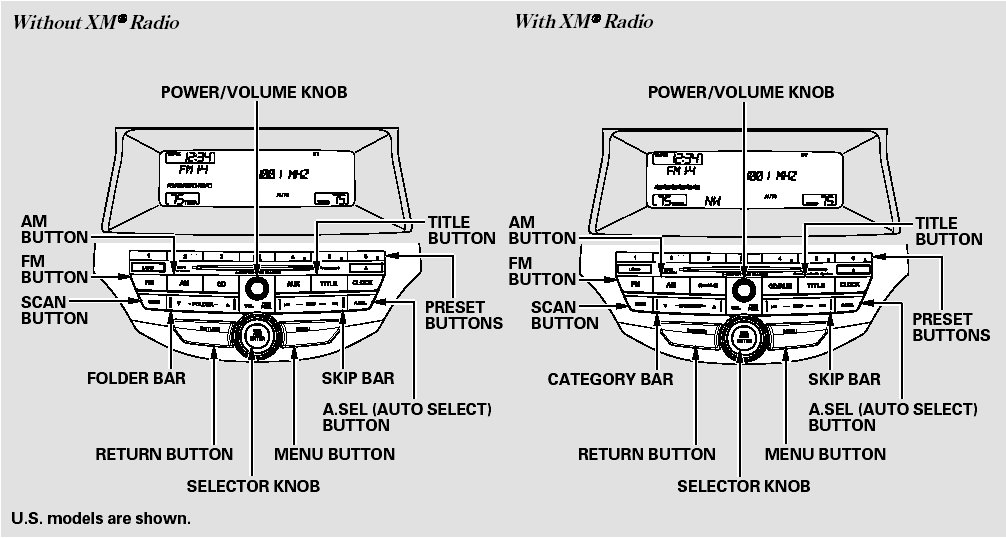 Playing the FM/AM Radio (Models without navigation system)
To select any setting such as the clock, sound adjusting, or the compass (if equipped), press the MENU button. To use any audio system function, the ignition switch must be in the ACCESSORY ...
The band and frequency that the radio was last tuned to are displayed. To change bands, press the AM or FM button. On the FM band, ST will be displayed if the station is broadcasting in stere ...
See also:
Climate Control Power and Ground Circuit Troubleshooting
1. Check the No. 16 (7.5 A) fuse in the driver's under-dash fuse/ relay box. is the fuse OK? YES-Go to step 2. NO-Replace the fuse, and recheck. If the fuse blows again, check for a short in ...
Fuel Economy
Actual Mileage and EPA Fuel Economy Estimates Comparison. Fuel economy is not a fixed number. It varies based on driving conditions, driving habits, and vehicle condition. Therefore, it is not ...
Component Location Index
4-door 4-door 2-door 2-door ...