Honda Accord: Lubricants a n d Fluids
For the details of the lubrication points and the type of lubricants to be applied, refer to the illustrated index and the various work procedures (such as Assembly/Reassembly, Replacement Overhaul, Installation, etc.) contained in each section.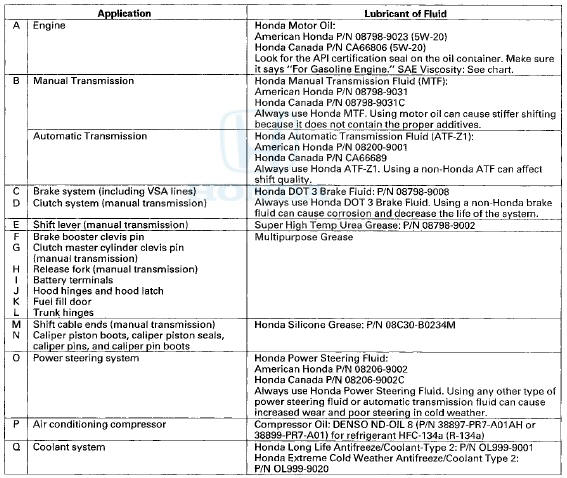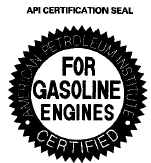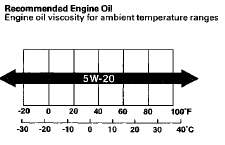 NOTE: * Lubricate the following areas using the recommended lubricants and fluids.
- In corrosive areas, more frequent lubrication is necessary.
O A J E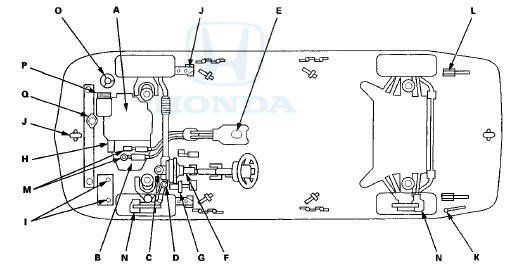 See also:
Hood Adjustment
1. Remove these Items: - Front grille cover: - 2-door (see page 20-274) - 4-door (see page 20-274) - Cowl covers (see page 20-278) - Hood latch cover, 4-door (see step 2 on page 20-302) 2. Sligh ...
EVAP Canister Purge Valve Replacement
1. Disconnect the E V A P canister purge valve 2P connector ( A ) . 2. Disconnect the hoses ( B ) , then remove the I V A P canister purge valve ( C ) . 3. Install the parts in the reverse ord ...
Fuel Line Inspection
Check the fuel system lines and hoses for damage, leaks, and deteriorationi,. Replace any damaged parts. Check all clamps, and make sure they are properly positioned and tightened. All models ex ...