Honda Accord: Interior Convenience Items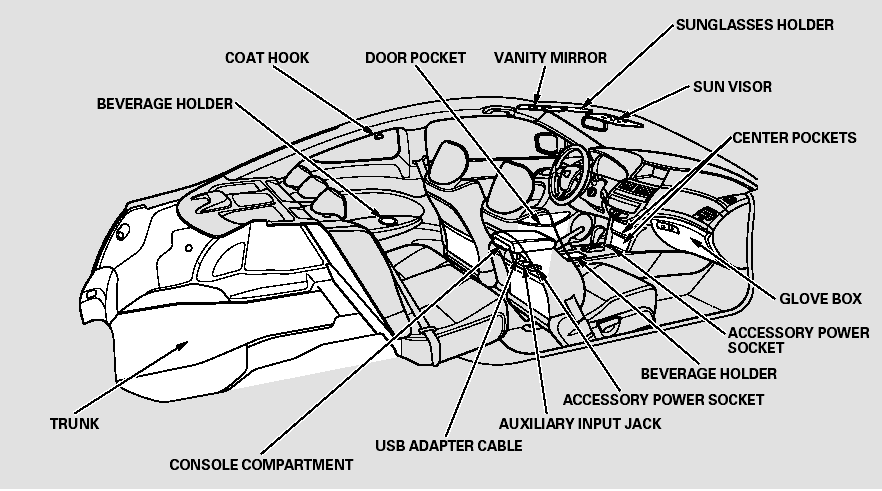 To apply the parking brake, pull the lever up fully. To release it, pull up slightly, push the button, and lower the lever. The parking brake indicator on the instrument panel should go ou ...
Open the glove box by pulling the handle to the left. Close it with a firm push. Lock or unlock the glove box with the master key. An open glove box can cause serious injury to your passe ...
See also:
Piston, Pin, and Confyssfeg EQC Replacement
Disassembly 1. Remove the piston from the engine block (see page 7-14). 2. Apply new engine oil to the piston pin snap rings (A), and turn them in the ring grooves until the end gaps are lined ...
Oil Check
We recommend that you check the engine oil level every time you refuel. Park the vehicle on level ground. Wait approximately three minutes after turning the engine off before you check the oil ...
F-CAN Circuit Troubleshooting
1. Turn the ignition switch to LOCK (0). 2. Jump the SCS line with the HDS. 3. Disconnect ECM/PCM connector A (49P). 4. Measure the resistance between ECM/PCM connector terminals A3 and A4. ...