Honda Accord: Interior Convenience Items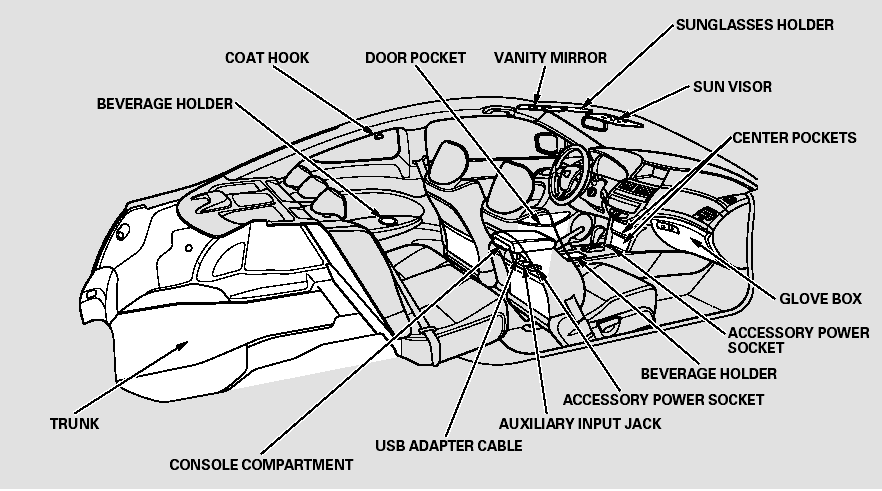 To apply the parking brake, pull the lever up fully. To release it, pull up slightly, push the button, and lower the lever. The parking brake indicator on the instrument panel should go ou ...
Open the glove box by pulling the handle to the left. Close it with a firm push. Lock or unlock the glove box with the master key. An open glove box can cause serious injury to your passe ...
See also:
Modifications
Do not modify your vehicle or use non-Honda components that can affect its handling, stability, and reliability. Overall vehicle performance can be affected. Always make sure all equipment is p ...
Differential Carrier/Final Driven Gear Replacemen
1. Loosen the bolts in a crisscross pattern in several steps, then remove the bolts and the final driven gear (A) from the differential carrier (B). 2. Install the final driven gear with the cham ...
Valve Clearance Adjustment
Special Tools Required . Locknut Wrench 07MAA-PR70120 . Adjuster 07MAA-PR70110 NOTE: Connect the Honda Diagnostic System (HDS) to the data link connector (DLC) and monitor the engine coolant temp ...