Honda Accord: Interior Convenience Items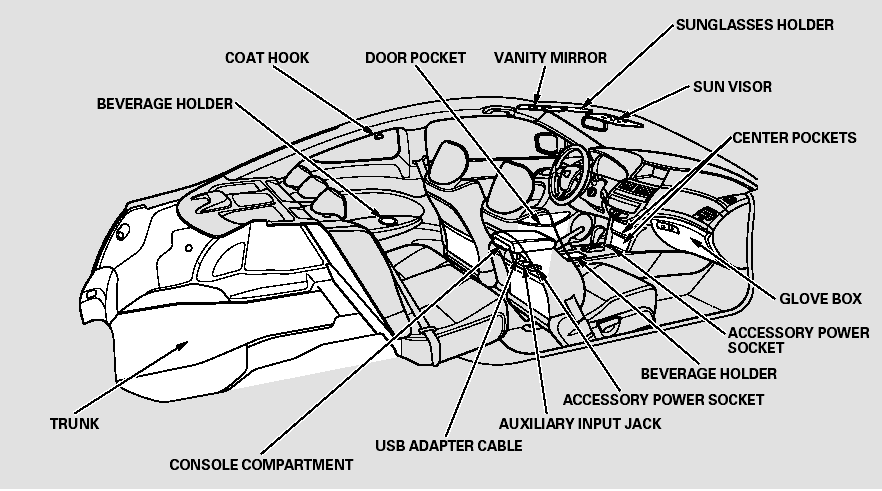 To apply the parking brake, pull the lever up fully. To release it, pull up slightly, push the button, and lower the lever. The parking brake indicator on the instrument panel should go ou ...
Open the glove box by pulling the handle to the left. Close it with a firm push. Lock or unlock the glove box with the master key. An open glove box can cause serious injury to your passe ...
See also:
General Troubleshooting Information
Lever-Locked Connector Disconnecting To disconnect the connector, pull the lever (A) while pushing the lock tab (B) down, then pull the connector (C). Connecting To connect the connector, push ...
Driver's Dashboard Lower Cover Removal/Installation
Special Tools Required KTC Trim Tool Set SOJATP2014* * Available through the Honda Tool and Equipment Program; call 888-424-6857 NOTE; - Take care not to scratch the dashboard or the related p ...