Honda Accord: Identification Number Locations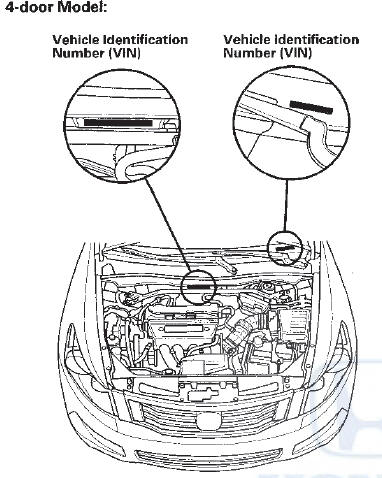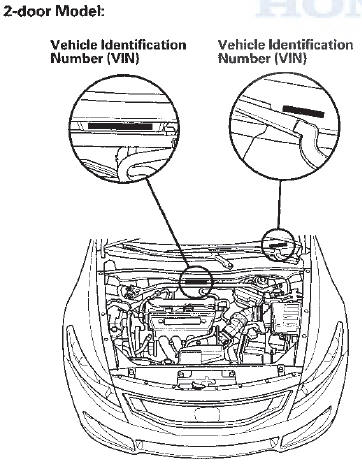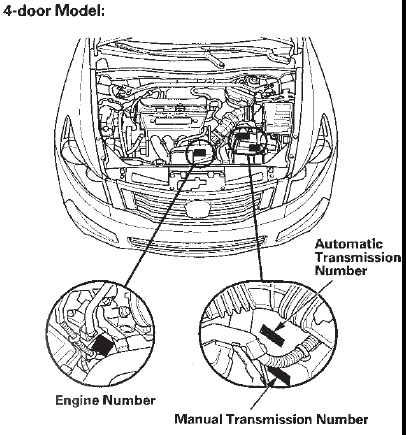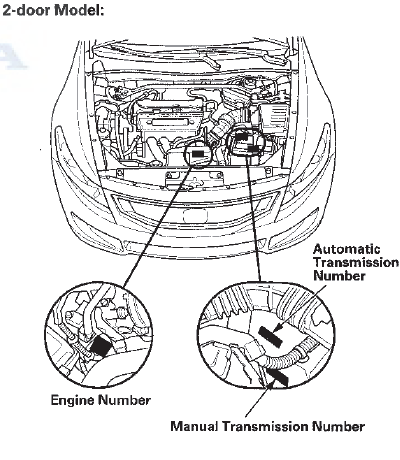 See also:
Power Steering Fluid
Check the level on the side of the reservoir when the engine is cold. The fluid should be between the UPPER LEVEL and LOWER LEVEL. If not, add power steering fluid to the UPPER LEVEL. Pou ...
ATF Feed Pipe Replacement
1. Remove the snap rings (A), the ATF feed pipes (B), and the feed pipe flanges (C) from the end cover (D). NOTE: Replace the end cover, if the 1st clutch ATF feed pipe (E) replacement is require ...
Synchro Ring and Gear Inspection
1. Inspect the synchro rings for scoring, cracks, and damage (A). Example of synchro ring teeth 2. Inspect the inside of each synchro ring (B) for wear. Inspect the ...