Honda Accord: Gauges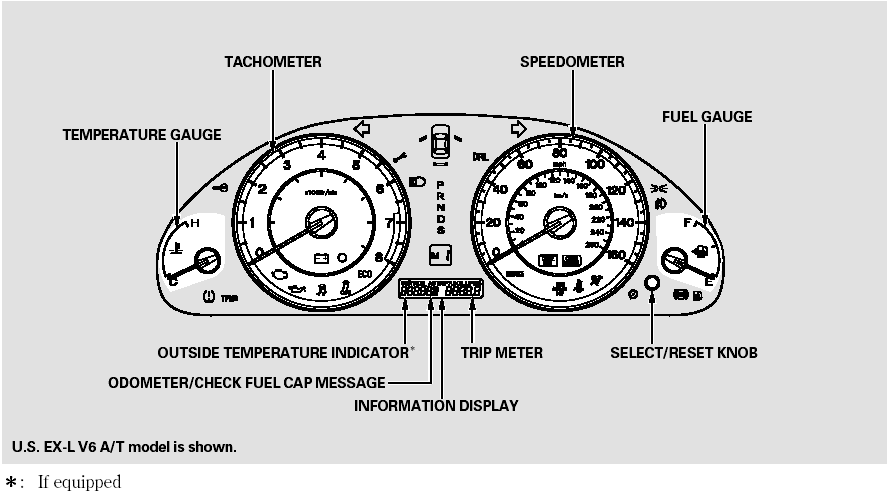 Gauges
Instrument Panel The instrument panel has many indicators to give you important information about your vehicle. Seat Belt Reminder Indicator This indicator comes on when you turn the ig ...
Information Display The information display shows the odometer, trip meter, engine oil life, outside temperature (if equipped), and maintenance item code(s). To switch the display, press and ...
See also:
Piston, Pin, and Confyssfeg EQC Replacement
Disassembly 1. Remove the piston from the engine block (see page 7-14). 2. Apply new engine oil to the piston pin snap rings (A), and turn them in the ring grooves until the end gaps are lined ...
Side Impact Sensor (First) Replacement
4-Door Removal 1. Do t h e battery t e r m i n a l d i s c o n n e c t i o n procedure (see page 22-91), t h e n w a i t at least 3 m i n u t e s before s t a r t i ng work. 2. Remove t h e B-p ...
Braking System
Your vehicle is equipped with disc brakes at all four wheels. A power assist helps reduce the effort needed on the brake pedal. The emergency brake assist system increases the stopping force ...