Honda Accord: Gauges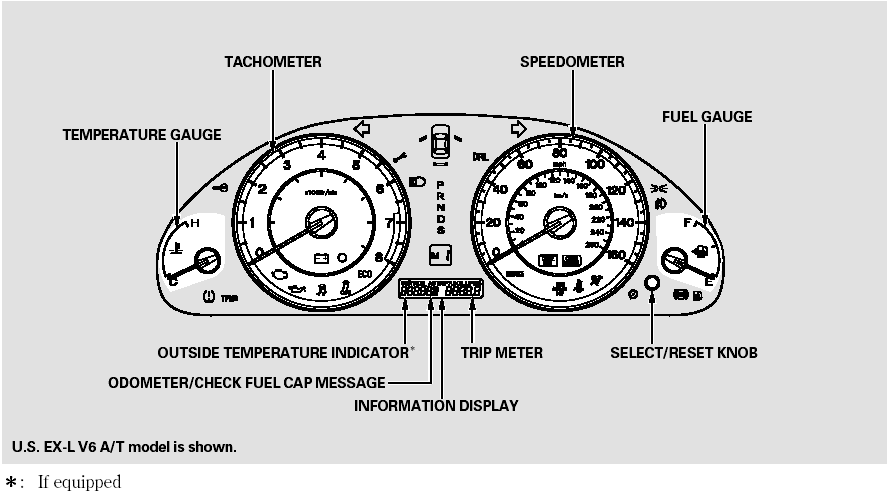 Gauges
Instrument Panel The instrument panel has many indicators to give you important information about your vehicle. Seat Belt Reminder Indicator This indicator comes on when you turn the ig ...
Information Display The information display shows the odometer, trip meter, engine oil life, outside temperature (if equipped), and maintenance item code(s). To switch the display, press and ...
See also:
System Description
General Description The automatic transmission is a transverse-mounted three-shaft design, implemeting an electronically controlled hydraulic circuit that provides five forward speeds and one in r ...
Output Shaft (Countershaft) Speed Sensor Replacement
1. Remove the nut securing the under-hood fuse/relay box, and swing it out of the way. 2. Remove the intake air duct and the air cleaner housing. 3. Disconnect the output shaft (countershaft) ...
Warm Up TWC Removal/Installation
1. Raise the vehicle on a lift. 2. Remove the secondary H02S (Sensor 2) (see page 11-197). 3. Remove the bolts (A). 4. Remove the WU-TWC bracket (B). 5. Lower the vehicle. 6. Remove th ...