Honda Accord: Additional Information on Recommended Discs
The in-dash disc player/changer has a sophisticated and delicate mechanism. If you insert a damaged disc as indicated in this section, it may become stuck inside and damage the audio unit.
Examples of these discs are shown to the right:

1. Bubbled, wrinkled, labeled, and excessively thick discs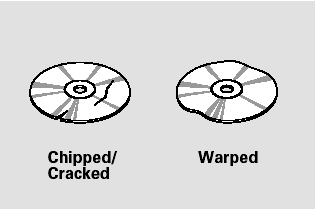 2. Damaged discs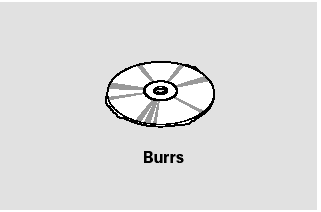 3. Poor quality discs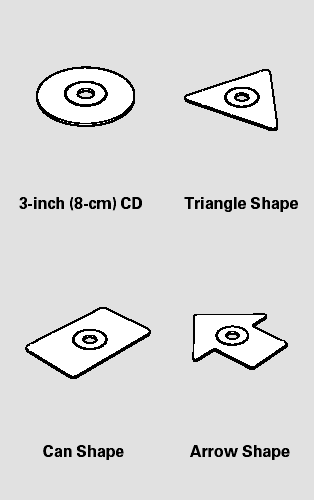 4. Small, irregular shaped discs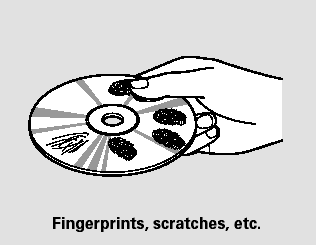 5. Discs with scratches, dirty discs
CD-R or CD-RW may not play due to the recording conditions.
Scratches and fingerprints on the discs may cause the sound to skip.
Recommended discs are printed with the following logo.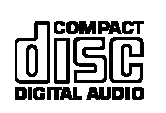 Audio unit may not play the following formats.

This audio unit cannot play a Dualdisc .
When a disc is not being played, store it in its case to protect it from dust and other contamination. To prevent warpage, keep discs out of direct sunlight and extreme heat. To clean a disc, ...
See also:
Fuel Cap Warning Message System Troubleshooting
Special Tools Required - Vacuum Pump/Gauge, 0 - 3 0 In.Hg, Snap-on YA4000A or equivalent, commercially available - Vacuum/Pressure Gauge, 0 - 4 In.Hg, 07JAZ-001000B comes on frequently, or if the ...
To Select a Station
You can use any of five methods to find radio stations on the selected band: tune, skip (seek), scan, the preset buttons, and auto select. On the FM band, you can also use the features provid ...
Your Vehicle's Safety Features
The following checklist will help you take an active role in protecting yourself and your passengers. 1Your Vehicle's Safety Features Your vehicle is equipped with many features that work t ...