Honda Accord: Additional Information on Recommended Discs
The in-dash disc player/changer has a sophisticated and delicate mechanism. If you insert a damaged disc as indicated in this section, it may become stuck inside and damage the audio unit.
Examples of these discs are shown to the right:

1. Bubbled, wrinkled, labeled, and excessively thick discs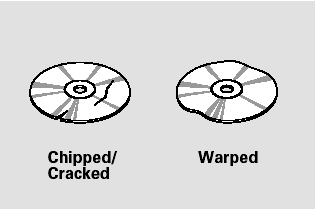 2. Damaged discs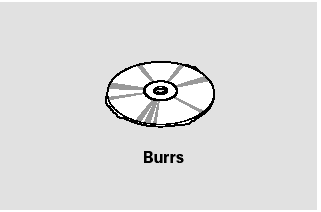 3. Poor quality discs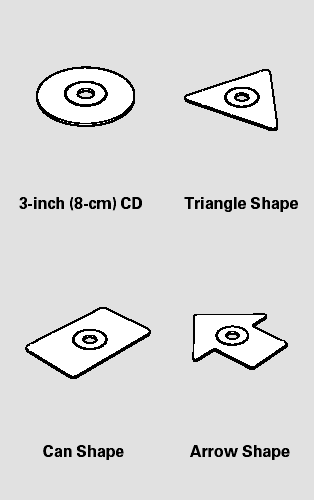 4. Small, irregular shaped discs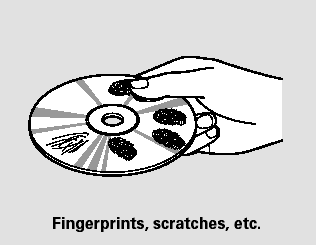 5. Discs with scratches, dirty discs
CD-R or CD-RW may not play due to the recording conditions.
Scratches and fingerprints on the discs may cause the sound to skip.
Recommended discs are printed with the following logo.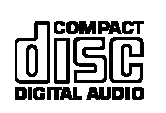 Audio unit may not play the following formats.

This audio unit cannot play a Dualdisc .
When a disc is not being played, store it in its case to protect it from dust and other contamination. To prevent warpage, keep discs out of direct sunlight and extreme heat. To clean a disc, ...
See also:
Trunk Lid Adjustment
1. Remove the rear shelf (see page 20-128). 2. Pry up the notches (A) to release the rear hooks (B), and pull up the cap (C) to release the side hooks (D), then remove the cap. 3. Slightly lo ...
Glass Weatherstrip Replacement
1 . Remove the moonroof glass (see page 20-91). 2. Place a piece of masking tape (A) on the middle of the front edge of the moonroof glass (B). Make sure that the tape is on the glass only, and i ...
Climate Control Switch Removal / Installation
With Navigation 1 Remove the audio unit (see page 23-114). 2. Remove the self-tapping screws and the climate control switches (A). If necessary, replace the bulbs (B). 3. Install the switches ...